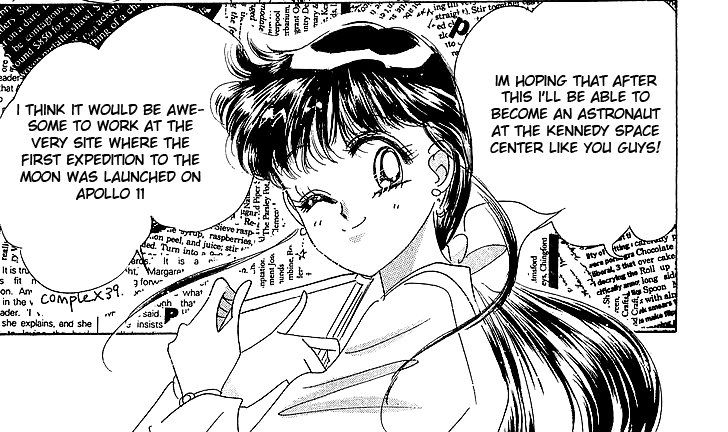 In the Summer of 2018, the Sailor Moon S and SuperS movies were released in North American theaters. Growing up, the Sailor Moon S movie was my favorite—although now, having viewed the R and S movies back to back, I do agree with most fans—the R movie is the best. That said, the S movie still holds a special place in my heart. Who doesn't love Human Luna and understand her heartbreak? Another reason I love the S movie is that it has a less fantastical moon princess in it, astronaut Himeko Nayotake.
In Sailor Moon Short Stories 2, Naoko wrote extensive notes on where she drew inspiration from for this story. Naoko writes that she flew all the way to Kennedy Space Center to watch Dr. Chiaki Mukai launch into space. On whim, I googled Dr. Mukai's name and discovered that this wasn't any ordinary space launch. With this launch on July 8th 1994, Dr. Mukai would become the first Japanese woman in space.
Here is some facts about Dr. Mukai–and more!
In Naoko's notes, she mentions that the wrote Princess Kaguya's Lover all in one go. She also says that her visit to Kennedy Space Center was also a "data collection trip" so I'm guessing that she wrote/drew most or part of this story after this trip. The Sailor Moon S movie was released in Japan on December 4, 1994, just 5 months after this trip. While it sounds like the movie was made with a short turn around time, I'm glad that Naoko was able to infuse the story with a character inspired by a real life Japanese heroine, Dr. Chiaki Mukai.