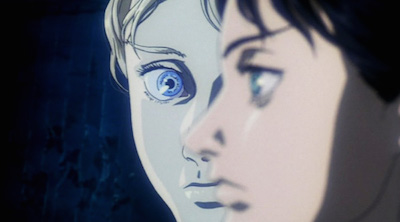 Next month, the American adaption of Ghost in the Shell will arrive in theaters. There has been much chatter surrounding the casting of Scarlet Johansson as Major Motoko Kusanagi (I would have prefered Rinko Kikuchi myself.) I expect there will be more to say after its release.
I first saw the 1995 animated film Ghost in the Shell in 2004 when its sequel Ghost in the Shell: Innocence was released. I absolutely loved the original film; I'm a total sucker for philosophical discussions on the nature of reality. However, it's been over ten years since I first watched it so I figure I better revisit it so I can tell you how this new film has screwed it up.
It turns out that the original Ghost in the Shell has a lot more to say about nationality, race and identity than I expected.
[Warning: Contains Spoilers for the 1995 film]