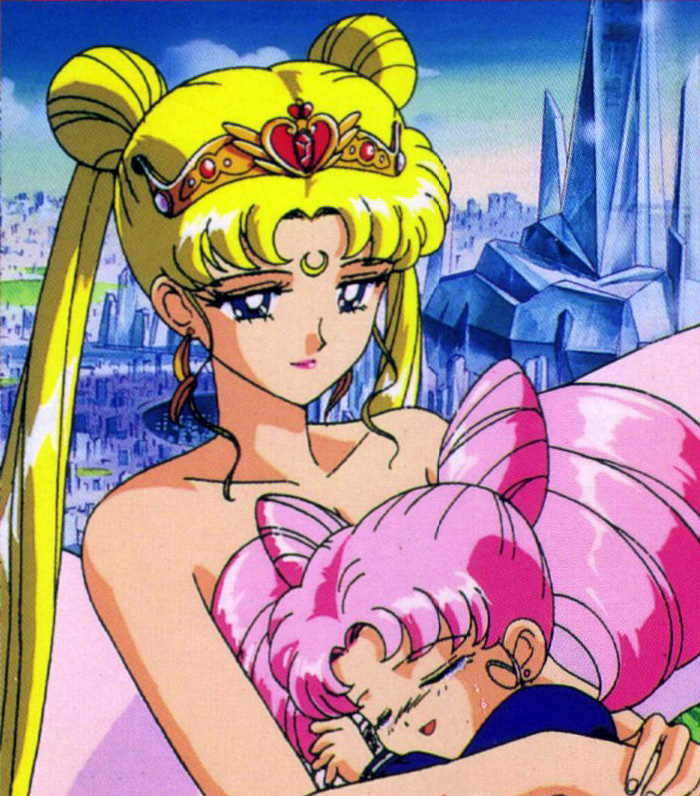 In January 2017, the Sailor Moon R movie played in movie theaters across the United States. I was ecstatic that I was finally going to be able to see Sailor Moon in theaters for the first time. It had been quite some time since I had seen the Sailor Moon R movie–I think the last time was when it appeared on Toonami. Of course, the movie was as exciting and entertaining just as I had remembered, however, there was one scene that completely surprised me.
During the final battle, Chibiusa, who is safely sitting on a rooftop with Luna and Artemis, tells them, "It'll be okay, Sailor Moon is everyone's mom!"
Wait, what? How?
Sailor Moon being everyone's mom is pretty much the last thing I would say to describe Sailor Moon. In fact, throughout the second season of Sailor Moon, Chibiusa struggles to accept that Usagi is indeed her mother's younger self. Usagi is the complete opposite of her mother–she's childlike, self-centered, klutzy and a bit of a crybaby. Usagi and Chibiusa act more like sisters rather than mother and daughter.
I wasn't the only one who was struck by this scene. The blog Tuxedo Unmasked, dug up an old interview with the movie's director, Kunihiko Ikuhara that explains the theme of motherhood in the movie: