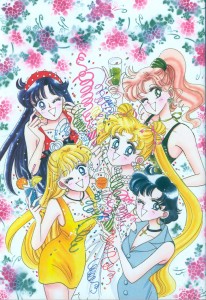 A year ago, I attended a small anime convention dedicated solely to Sailor Moon. At that convention, I gave a panel explaining how Sailor Moon can be looked at through a feminist lens. The enthusiastic response from the attendees lead the the creation of this blog. The first post on Shojo Power! appeared on July 7th, 2013. I cannot believe it has been a whole year! Time flies when you're having fun, right?
In celebration of Shojo Power's first birthday, I thought this would be a good time to take a look at what Shojo Power! has become in its first year. On to the statistics!
Top 5 Posts
I'm a little surprised by the post in the number one slot, but I guess I really shouldn't be. People have strong opinions on the issue of weight, particularly when women and young girls are concerned.
1. Does Sailor Moon Promote Fat Hatred?
2. 7 Reasons the 'Carrie' Remake is Better than the Original
3. LGBT Representation in Sailor Moon: Heroes Edition
4. Blame It On the Sluts: Nostalgia Critic's Review of Sailor Moon
5. Hentai Kamen: A Feminist Movie Review
Top 5 Visitor Locations
Sailor Moon and anime is loved around the world and visitors from Shojo Power! reflect that. While most Shojo Power! visitors are located in the US, I'm thrilled that I received visitors from around the world. This blog is written in English, so obviously predominately English speaking countries top this list, but countries like France, the Philippines, Indonesia, Japan and Brazil round out the top ten.
1. United States
Yeah, yeah. Boring!
2. Canada
Oh Canada, my home and native land! True patriot love…
3. Germany
Germany has awesome Sailor Moon fans! Also, the opening song to the German dub is awesome-sauce.
4. United Kingdom
When I worked in Japan, I had a few British co-workers. I told them I disliked British food, but they told me I had been doing it all wrong. The most delicious food in Britain is Indian food. Then they promptly brought me to an Indian restaurant in Japan. Delicious!
5. Australia
You guys have the best chant ever. AUSSIE! AUSSIE! AUSSIE! OI! OI! OI!
General Stats
1. 25,330 unique visitors
2. 2.24 page visits per session
3. 67,519 page views
4. 35 posts
5. 116 comments
Top 5 Referral Sites
When I first started blogging, I was really surprised that there were so many Moonies on twitter. The internet has changed so much in the past 20 years! Back in the mid to late 90s, it was all about the websites and character shrines. Now, many Moonies congregate on social media instead.
1. Twitter
2. Feministe
3. Tvtropes.org
4. Google
5. Facebook
Top 5 Most Memorable Keywords
I find the search words that bring people to Shojo Power! really fascinating–and also highly entertaining! Here's my top five most memorable keywords:
1. sailor moon legs breasts feminism
Sometimes, you never know what someone is actually searching for with these keywords, but I wonder, you know!
2. do sailor moon characters fart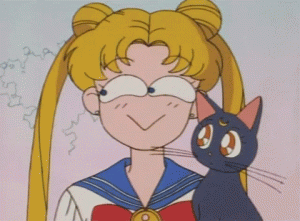 3. naoko takeuchi bisexual
Really? Really?
4. chubby light skinned girl with phat ass
Many keywords like these turn up because I specifically wrote about it in this article. I know it's a bit self-selecting, but I find it sobering when I see these keywords. However, this one makes the list because I award a million points to "ph" in "phat." 😀
5) sailor neptune sex with men
Bonus! sailor moon tampons
What? Really? Huh? Seriously?!?!? *googles it* BEHOLD! A Sailor Moon tampon case!
This blog is always full of surprises. I started this blog because I thought I knew quite a bit about Sailor Moon and feminism. But, in reality, I've learned so much more! I am definitely looking forward to what the next year will bring.
Finally, if you are feeling celebratory, there are a few ways to celebrate with me!
1. If you would like to support the content you see here, please consider donating via the donation button on the right side of your screen. A donation of $10 covers hosting fees for one month.
2. But no worries! If you rather give a gift to yourself, I recommend checking out the Shojo Power! bookstore on the top right side of your screen. Any purchases of these books from that link supports Shojo Power! If you are looking for a book on feminism, I recommend The Mismeasure of Woman: Why women are not the better sex, the inferior sex, or the opposite sex. If you want to know about Japanese culture, I recommend Japanese Schoolgirl Confidential: How Teenage Girls Made a Nation Cool. And if you simply haven't gotten around to reading the Sailor Moon manga, here's your excuse: PART 1 and PART 2.
3. Looking for a bit of Moon Healing Activation? Donate to your favorite charity in honor of Shojo Power's birthday. I recommend Planned Parenthood which provide reproductive health services to girls and women. End the Back Log works with Mariska Hargitay's Joyful Heart Foundation to get rape kits tested to help prevent future violence.
4. Last, but not least–perhaps you are saving your monies for the Proplica Cutie Moon Rod. I do not blame you! Take some time today to give someone in your life positive feedback. It doesn't cost any money, but you never know how it might help someone. In college, I used to volunteer at English as Second Language classes. One young woman told me she felt very comfortable speaking English to me. Not only did it make me feel great, but I used her feedback in a job interview–and I got the job.
Finally, I want to thank Christina Neno and Chibi Jen for taking time out of their busy schedules to be interviewed for Shojo Power. I'm deeply grateful for the incredible team at Miss Dream for providing incredible support and assistance. A big thank you goes to my significant other who not only encouraged me to start Shojo Power!, but figured out how to input the banner image. And last but not least, thank you dear readers for reading! Without you, I'd probably just writing in my livejournal. Now, let's have some cake!
Header image via mangastyle.net