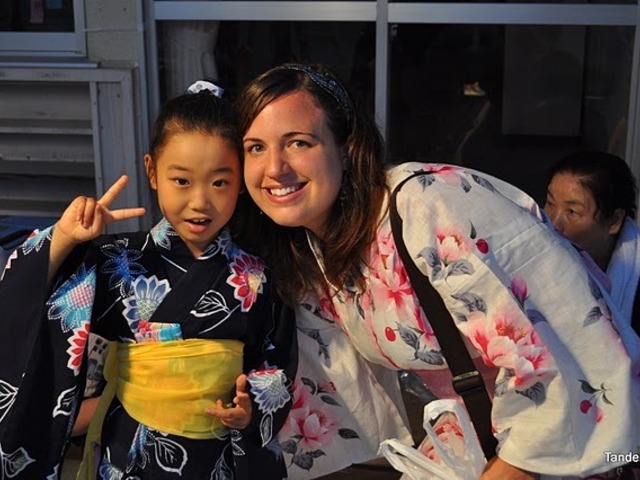 Back in March 2011, Japan and the world were reeling from the effects of the Great Earthquake and Tsunami that killed over 18,000 people and obliterated the Tohoku coastline. The Nightly News with Brian Williams reported the death of Taylor Anderson, a young white American woman who had been teaching English in the area. Her smiling face with her bright pink yukata filled my TV screen. After the broadcast ended, my phone immediately rang.
"Did you see the Nightly News tonight? Did you see it?"
It was my Mom.
"Yes, Mom. I saw it," I replied.
The story had hit home–I had taught English myself near Kyoto right out of college from 2006 to 2008. Here it was, my parents' worst nightmare, on their TV screen. So when I heard that a documentary called "Live Your Dream: The Taylor Anderson Story" was screening in New York City, I knew I had to show my support.